Introducing The New CX / MX 242 Cycling Shoe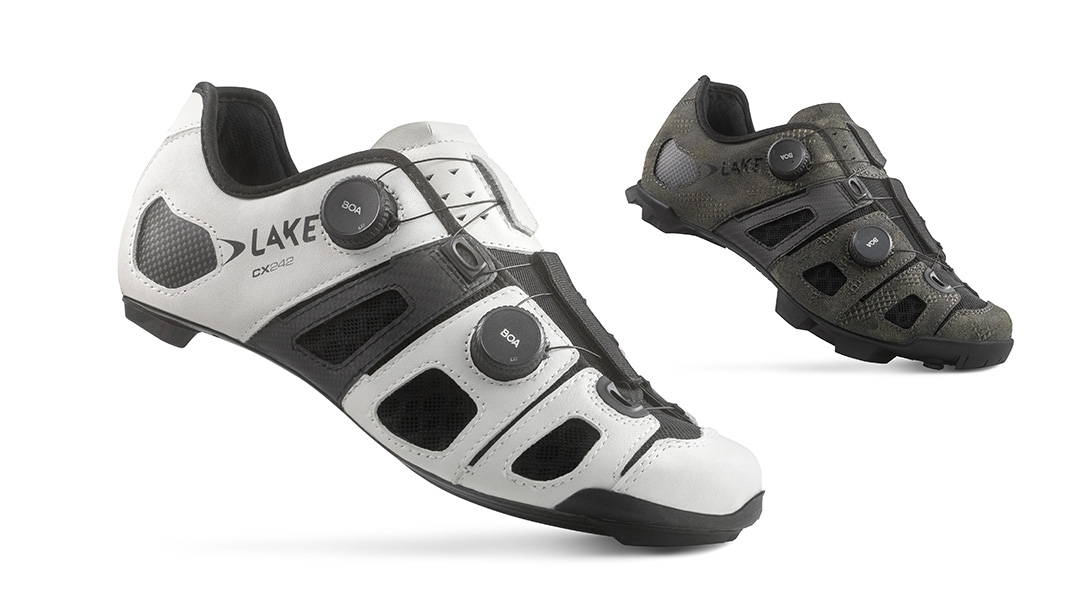 TAKING CYCLING SHOE COMFORT TO A NEW LEVEL
We've been at the forefront of cycling shoe development and design for over 40 years. In that time, we've always looked to the future, producing cycling shoes that aim to maximise rider comfort and performance. It's in our DNA, and we recognise that not all feet are the same - in fact, they're as unique as you. We also don't like standing still; especially when we've got so many new ideas to develop – like our new 242 cycling shoe, for both road and off-road cycling. It takes our earlier 241 model and the separated side panels, to a whole new level, bringing in extra lateral support for your feet.  
A CONSTANT DRIVE TO DEVELOP OUR SHOES
We looked at the previous 241 model and introduced some new elements, whilst improving other key areas, to produce one of the most comfortable cycling shoes in the world – whatever your foot shape. Having problem feet is no fun, we understand that, and that's ultimately why we have so many size options here at Lake.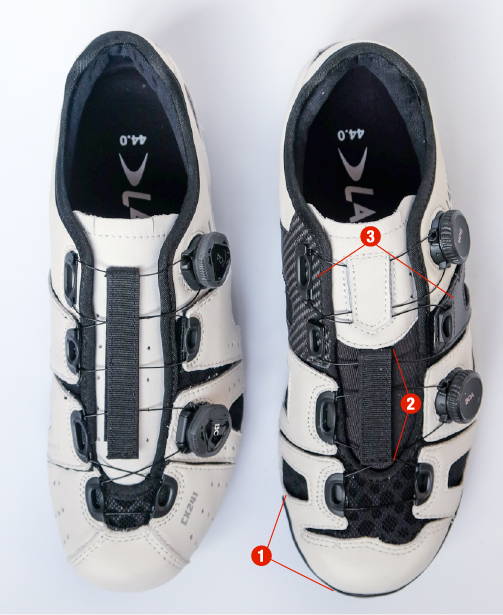 New Features
A Wider Toe Box

Releasable BOA Lace guides for all sizes

More support at the instep and arch for improved foot stability
THE PERFECT SHOE FOR PROBLEM FEET
With these new additions, it's a shoe that takes comfort and performance to a new level – especially for those feet that need a little extra care. It's designed to benefit those riders with foot issues, such as bunions, deformation or an extremely narrow foot and who need a cycling shoe that will not beat up their feet. Instead, the new Lake 242 wraps the rider in comfort, giving them the endurance to stay on the bike for longer.
NEW INNOVATIONS FOR STABILITY & COMFORT
The shoe has separated panels on the full grain leather upper, another Lake Cycling innovation, which allow for fine tuning the pressure and the fit. These separated panels, and the Dual BOA Li2 Fit System allow the shoe to conform around the sensitive and painful areas of the foot, without the constraints and without the pain felt in ordinary cycle shoes.   
We also added a new Carbitex Omni Flex Carbon Fiber Stabiliser, to ensure that the foot is kept stable inside the shoe. This new addition, another change from the previous 241 means that the 242 shoe maximises power transfer to the pedal. A heat moldable heal, ensures that the shoe is literally wrapped around every part of your foot, giving the rider the perfect balance between comfort and performance. We like to think that the new Lake Cycling 242 shoe literally becomes a second skin for your hard-working feet. Best of all, there's a version to support every cycling style, whether you ride road, gravel or mountain bike, with both the new CX 242 for roadies, and the MX 242 for those who want to ride the off-road trails.
FORM & FIT = ULTIMATE COMFORT
Along with the pressure release zones on the upper, a carbon sole to lighten the shoe and to maximise power transfer and stability, as you tackle those steep climbs and tough tracks, the new Lake 242 cycling shoe takes your cycling comfort to a whole new level, on tarmac or on the trail - and that's important to us here at Lake. Why not visit one of our specialist fitting centres at a Lake Cycling partner, and let Lake measure your feet. It's definitely time for wrapping things up, so let Lake wrap your feet in comfort, with our new CX / MX 242 cycling shoe.
---