Form & Fit and Its Importance
Written by Scott Cornish, Lake Ambassador and Qualified Sports Physiotherapist
Finding a properly fitting cycling shoe for the wider footed amongst us isn't easy. It's not just about width either, but also about foot shape, with some of us being quite square across the toes. A well-fitting shoe is not only needed for foot health, but essential for comfort and performance. Lake Cycling is one company that is firmly invested in producing off the shelf shoes for the wider footed cyclists, offering not just a single, token, wide option, but different widths across different models. I've recently taken delivery of the updated wide fit MX238 model, a mtb shoe that's designed for racing and adventure cycling, and it's been interesting to see how well it fits and how Lake go about their design process.  
The foot is often the component that is forgotten when looking at comfort and performance, squeezing them into desired shoes, as opposed to shoes that actually fit us well. Shoes are often sold on their features and stiffness, but the deciding factor should always be fit. After all, that's what we do when purchasing saddles, clothes and bikes! Some manufacturers do offer a wider fit option, but it is often not wide enough and/or the forefoot shape is still a traditional one.  
FINDING THE RIGHT SHOE FOR YOUR OWN FIT
For finding the correct shoe, Lake has full instructions on their site of how to measure your feet and then apply these numbers to simply find your appropriate shoe on their sizing chart. I ordered my original MX238 shoes off the back of this and they were spot on. The MX238, as it uses the Competition last, the widest and most room in the toe box compared to Lake's 2 other lasts, the Comfort (most narrow) and the Sport last. Understanding the shoe 'Last' is crucial if you're to get the right shoe for your own unique feet.  
A main technical aspect about the MX238 choice is in its upper material. The cheaper MX219 shoe model shares the Competition last, but the upper material is microfiber, a less pliable material than the leather used on the MX238. Leather stretches more over time, making it extremely useful for longer term use. My feet are off the chart wide, with a square form, so the MX238's upper material allows for this, moulding around my feet for ideal long-distance comfort, especially when it comes to hike-a-bike sections, of which there are many on my frequent bike-packing trips.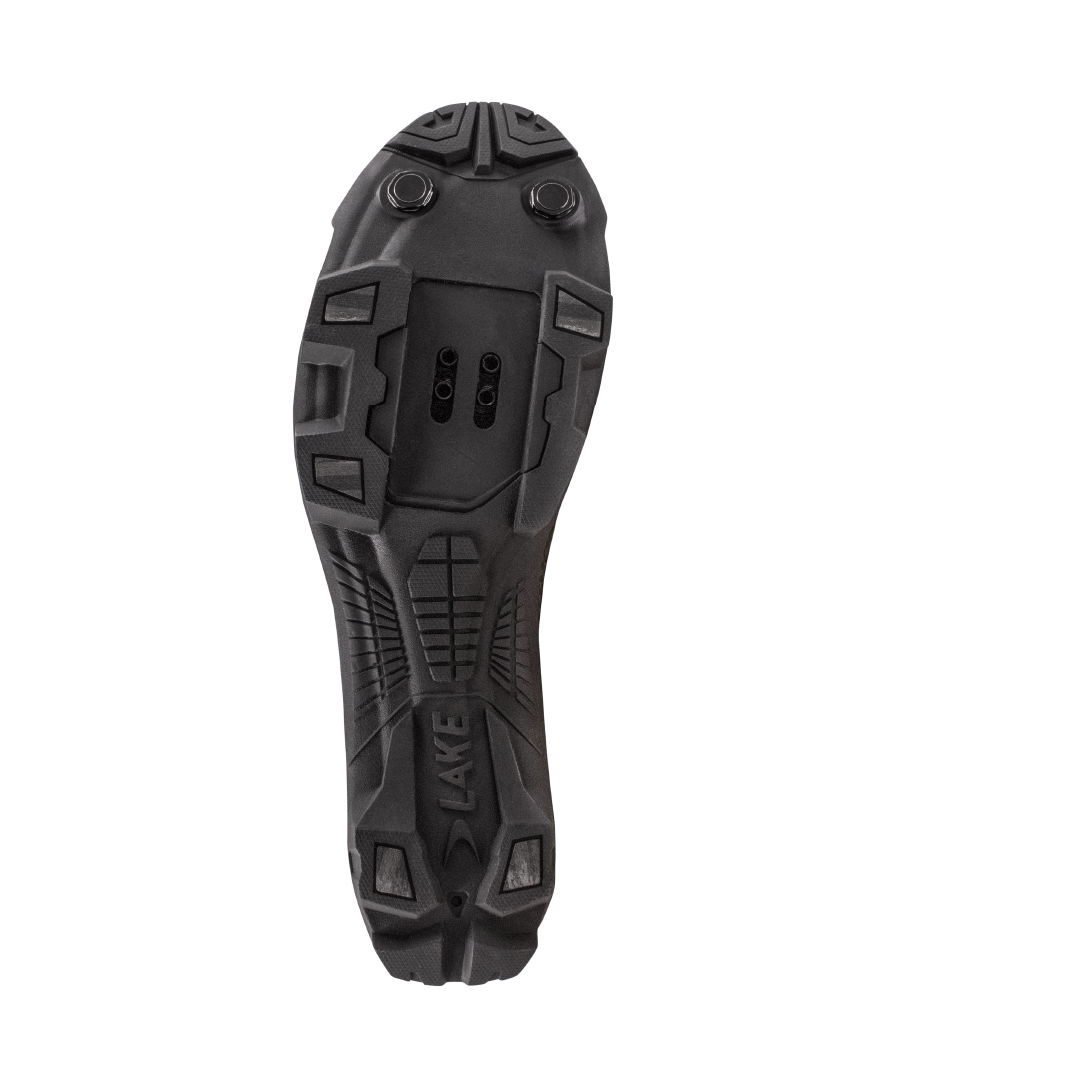 UPDATED SOLE ON THE MX 238
The update with the MX238 is centred around its rubber sole. Despite its race pedigree and focus, its superior comfort lent itself to being used for adventure cycling, myself being amongst those riders, as the MX238 were so comfortable to be in for long hours. It was rated for some hike-a-bike as part of a marathon race for example, but not necessarily for extended hike-a-bike sections over rough terrain when adventure biking. Much of the carbon sole was protected in a thin layer or rubber, but not all, some sections under the mid foot were still exposed to rock strike. On the new model of the shoe, the carbon is now fully covered in rubber, protecting every square cm of the carbon sole. There is a slight weight penalty, but it exponentially extends the life of the shoes and adds to the comfort. 
The heel counter had also been reinforced for those extended hike-a-bikes, with a deeper and more dense rubber. Where I have previously worn through the heel, this area now has greater durability. Again, for a slight weight penalty, but better that than wearing through the heel. In hand, a shoe does feel a few grams heavier compared to the previous model, but the sole is heavily worn, removing a good number of grams, so it's not a perfect comparison.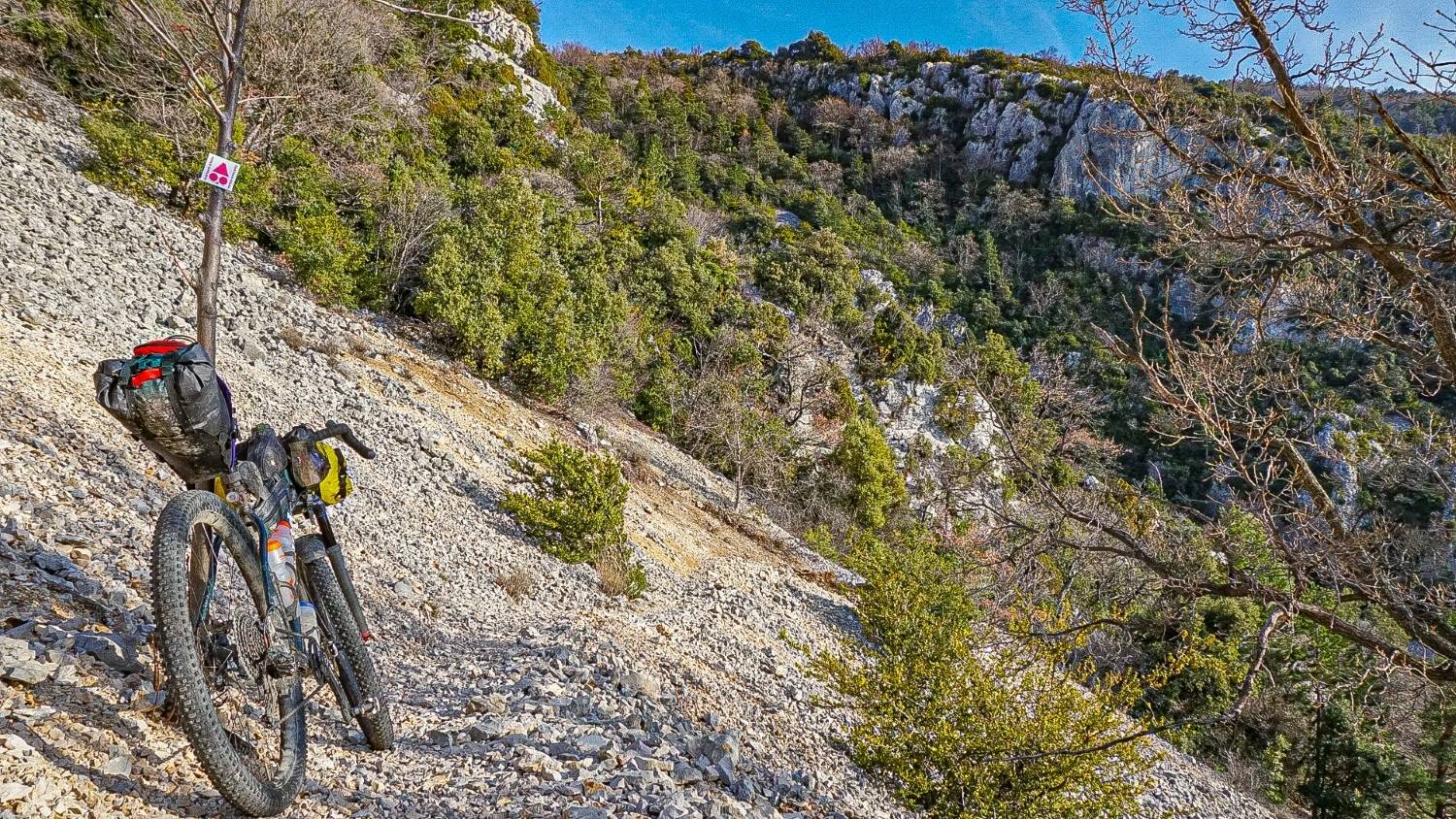 FITTING TO FORM, AS THE SHOE MOULDS TO MY FEET
Sliding my feet into the shoes and they didn't feel quite wide enough initially, even though the length was correct. As with any leather shoe (or saddle like Brooks for example), it takes time for the material to stretch and mould to your shape. After just a few rides, it did what it is supposed to do and formed to the shape of my feet. For many km of comfortable riding. 
There is always the custom shoe option, and whilst some other brands may offer heat moulded uppers too, I've previously found that their shoes are race performance dedicated, and the soles are extremely stiff with a minimal amount of rubber on the sole, leaving much of the carbon exposed. Perfect for keeping the weight low, but not good for hike-a-bike, lacking grip and protection for the carbon, and lacking the comfort that is a signature of all Lake shoes. If I'm hiking and biking, I need comfort and performance in equal measure, and Lake give me this.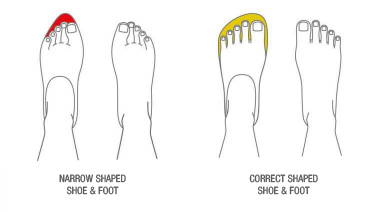 THE NATURAL FOOT SHAPE
I've always been aware that my feet were on the wide side, shoes always being a tight squeeze. My feet got used to this mal-fit, not realising the potential long-term damage I would be causing my feet. It wasn't until I became a physio and bike fitter that I looked more into and understood the mechanics of the foot. I moved onto wearing minimalist style shoes with a squarer toe box as my daily footwear (not for running), allowing my feet to spread to their natural -shape. The transformation was quite dramatic, as was my foot strength and agility, all my previous shoes now not fitting properly at all. Many years followed wearing cycling shoes, even wide fit offerings, a size too large to have enough width. Even then the forefoot shape wasn't adequate. Being able to purchase off the shelf shoes that fit has transformed my cycling comfort, and this is what Lake give to me, both as a physio and cyclist – the option to be comfortable in cycling shoes all day long.  
The fit and form of the MX238 is spot on for me and my style of cycling. The updated rubber sole is going to be thoroughly tested over the next few months, but I have no doubt that it will be significantly more durable than its predecessor. Before measuring your own feet, walk around barefooted for a while to allow your feet to open up a little to their natural shape. Then, it's straightforward to find out where what your ideal width shoe should be from Lake's varied range and line up. One thing that you can be sure of with Lake Cycling Shoes, is that they've spent a long time thinking about your comfort, and the new MX 238 is a superb example of this. I'll be testing it out on the global bike-packing trails over the next few months.  
Check out some of the models mentioned in this blog
---
2 comments
---
---