Off Road Adventures with Lake
Gravel biking is no longer just a new phenomenon. There are now regular events at all levels, all over the world. The UCI has just held the first ever Gravel Bike World Championships, at Cittadella, with Gianni Vermeersch (Belgium) winning the men's title, and the awesome Pauline Ferrand-Prévot (France) adding yet another rainbow jersey to her collection by winning the Elite Ladies race. And, in truth, when we think about it, Strada Bianchi was probably always simply a truly awesome gravel race across the white roads of Italy.  
The U.K. also has not one, but two gravel bike Coast to Coast routes; with one in Scotland, and a second crossing three National Parks in the north of the country. Back in Michigan, USA, the Michigan Coast to Coast Gravel Grinder is an awesome ride of 213 miles from Au Gres on Lake Huron to Ludington on Lake Michigan. And, as you Know, Lake Michigan is where Lake Cycling began – it's our home territory. It's an environment that tests all riders, and the Gravel Grinder is a fantastic challenge for gravel bike adventure seekers – in the right off-road cycling shoes of course! 
Places such as Transylvania have a whole range of long and winding mountain trails and gravel roads, taking you on adventurous explorations into the countryside and mountains, and keeping you on rideable trails as you traverse from village to village. Here in the U.K., places such as the Northumberland National Park and Yorkshire Dales National Park have gravel roads that farmers have used for centuries, and which now provide an ideal two-wheeled escape from society. All you need is a bike that's tough enough and nimble enough, and a willingness to live life. There are 86400 seconds in each day, and a day spent on a gravel bike is time well spent, combining the freedom of a road bike, with the accessibility of a XC bike. Time for an adventure then!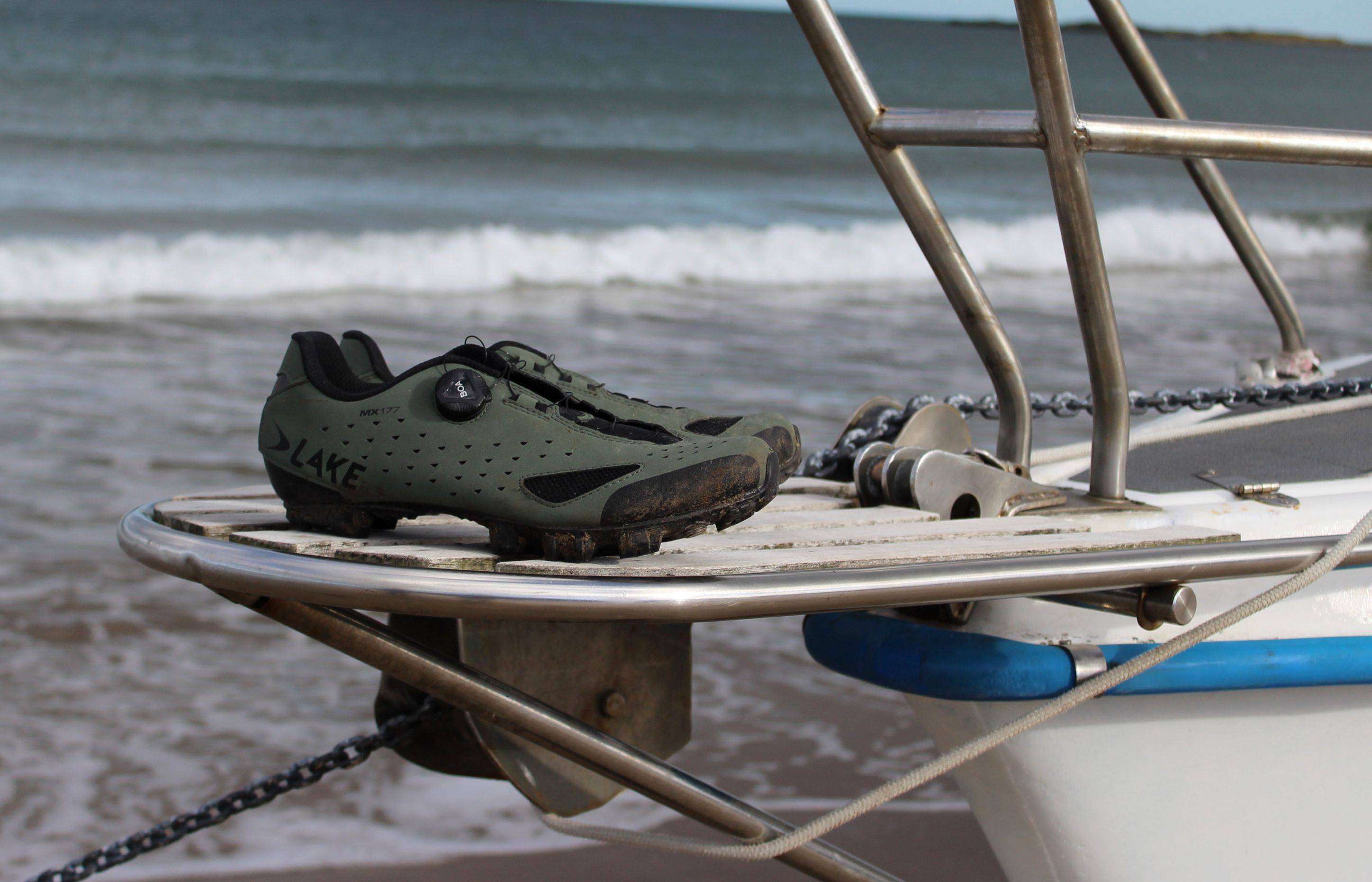 The Right Gravel Biking Shoes
For many riders though, this brings a new challenge. Yes, we all know that the correct number of bikes is determined by the formula N + 1 - with N being the number of bikes that you currently have! However, in terms of cycling shoes, what shoe is best for gravel riding? Therein lies another question, and thankfully it's one that here at Lake, we've already thought about the answer, with Hutch our designer making sure that there's lots of options for you to choose from, all with form and function designed specifically to wrap your feet in comfort while you tackle the off-road trails.  
There' s our MX 332 off road shoe, ideal for racers on gravel, featuring a slightly narrower toe box & tighter heel than the Competition last and less overall volume than the Sport last. Designed for a slimmer fit & most suitable for racing. The Lake MX238-X Wide MTB Shoe takes the 237 a step further for hardcore adventure racers and rugged mountain bikers, with more protection while keeping the legendary fit, especially for the rider with wide feet. 
And, the new Lake MX 177 off road cycling shoe is ideal for both cross country mountain biking and general leisure based or simple explorers gravel rides into the hills. It's got a superb Supergrip Enduro Sole with Ice Lock anti-slip lug inserts. What really makes the MX177 stand out however, is its amazing Fiberglass injected nylon sole. Lake's nylon sole is world famous for its uncompromising comfort and performance. No other injected nylon sole offers the same level of stiffness or comfort, and when you combine this with a real rubber sole, giving flexible grip off the bike, the MX177 is one of the most versatile cycling shoes available.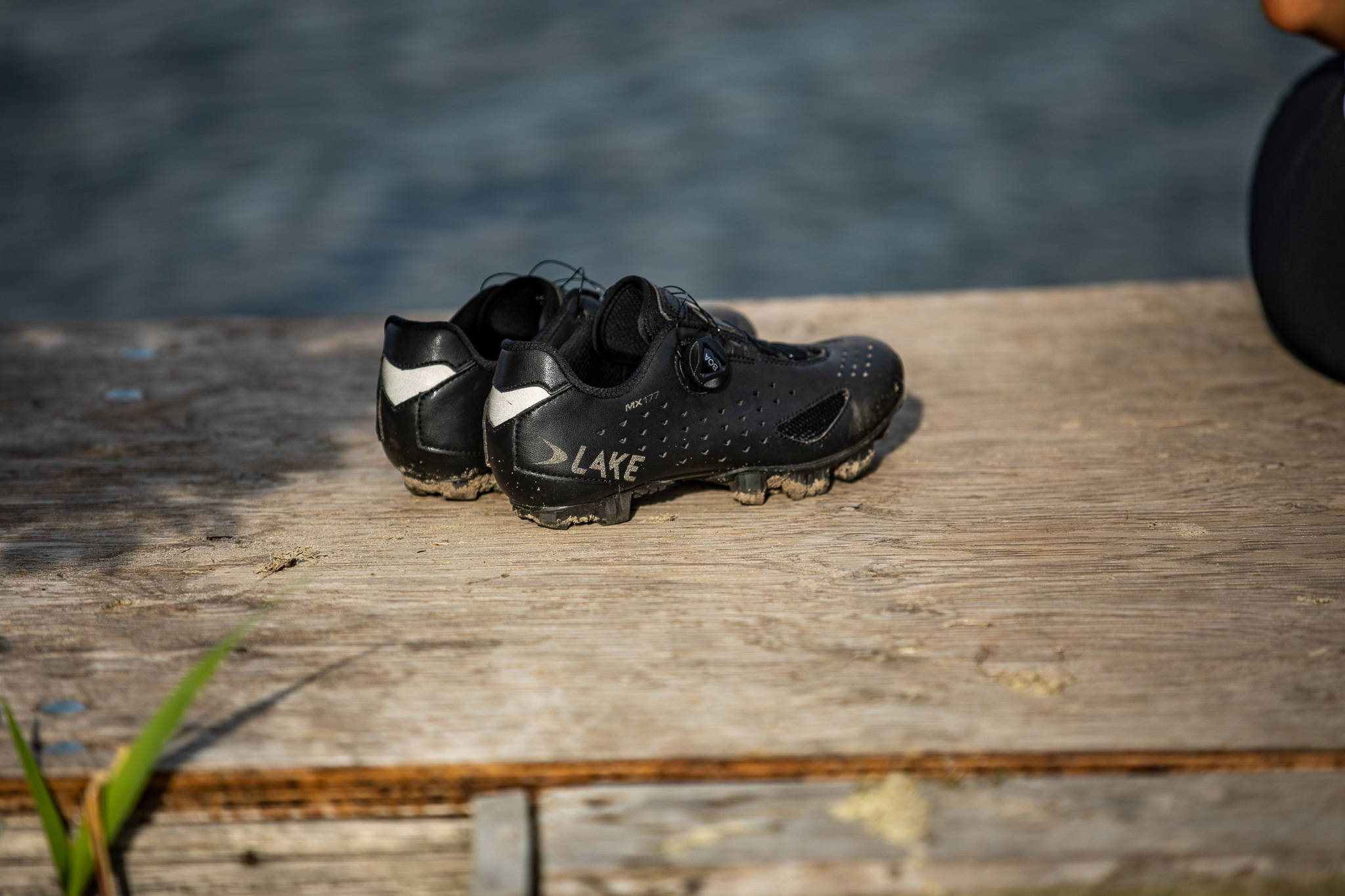 How Many Bikes or Cycle Shoes is Enough 😉
And, with all the different genres of cycling today, and the number of different bikes that you might have in your garage: mountain bike trail, Bikepacking bike, courier fixed wheel, commuting bike and gravel bike, then the MX 177 could just be the ideal all around cycling shoe for your off-road adventures or your commute. Bike brands themselves are developing their own ranges of multi-purpose frames, such as the Look 765, which now comes in a specific gravel version. And, Bianchi also now have the Impulso, which is like our MX 177 cycling shoe, ideal for different experiences: commuting on roads, or for adventures on gravel trails and dirt. It could easily see described as the VW Golf of cycling shoes: well build, reliable and extremely versatile.  
Let's get back to gravel riding before we finish. As well as Italy, there's an awesome gravel racing scene developing in the USA, especially in Colorado and California. The U.K. has a wealth of regular gravel riding races, and you can explore a wealth of gravel riding trails all over France, Belgium and the Netherlands. In a short space of time, the gravel bike phenomenon has become part of cycling culture, in all parts of the cycling world. And, here at Lake Cycling shoes we will always provide you with the most comfortable shoes for your own cycling style - because Comfort is our DNA.  
Check out the models mentioned in this blog
---