Lake Christmas Gift Ideas #7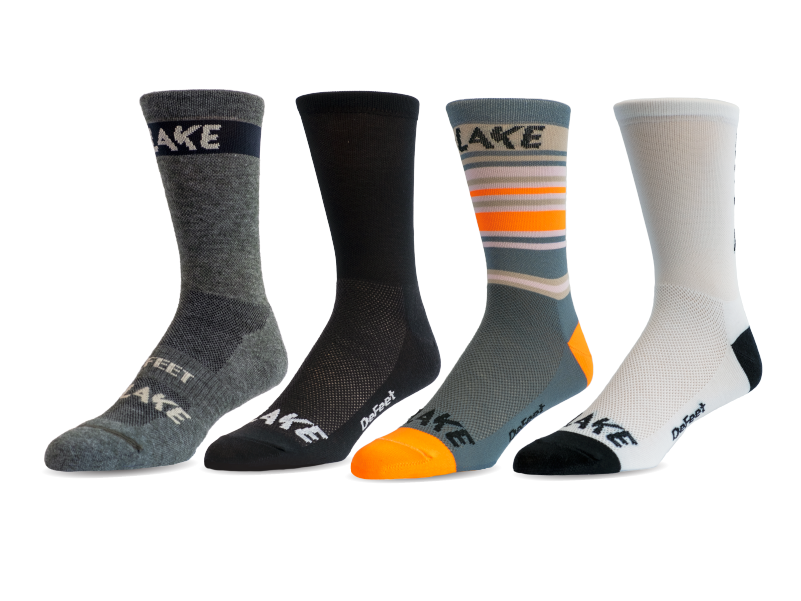 Why would I want 7 swans a swimming! 🤷‍♂️
'On the 7th day of Christmas, my true love sent to me, Seven Swans a swimming…'
Why! Please tell me where I'm going to put 7 swans. It's so cold outside that I'm cycling in 6 layers, and I'm using a ski bike downhill! The pond is frozen over, and I'll have 7 angry swans with nowhere left to swim.
It's socks that I need, good warm cycling socks to keep my feet warm, comfortable and ready to ride. The swans are definitely going back, and I'll look at Lake, who've got 7 great sock designs to choose from this year, to make everyone's Christmas warm and cosy, and give riders a comfortable fit inside their new Lake shoes.
Yes, let's talk about cycling socks, not swans…
Lake Cycling Socks - the ideal gift for Christmas
Cycling socks are often left as a last-minute choice, and we think that's wrong here at Lake Cycling; which is why we've developed our own selection, to make sure that your feet get that extra layer of foot love. They're also the ideal Christmas gift for that cyclist in your family or friends list, and come in a variety of colour options, making sure that they're a match for your cycling kit - we know, style isn't optional😉.
High Quality Performance & Comfort
The Aireator is the sock that started DeFeet, designed in 1992 as the first cycling sock with an open mesh weave instep for breathability and moisture wicking. This sock has a close fit in performance cycling shoes, and the fiber blend includes Repreve®, a recycled performance polyester locally manufactured from recycled plastic bottles, reducing landfill waste. 6" cuff.
There's lots of great cycling socks on our website.Best of all, even for those cyclists that feel the cold, we've got an extra warm winter sock option too. Take a look at the range of Lake Cycling socks, and give your feet a great gift this Christmas.
---