Lake Christmas Gift Ideas #9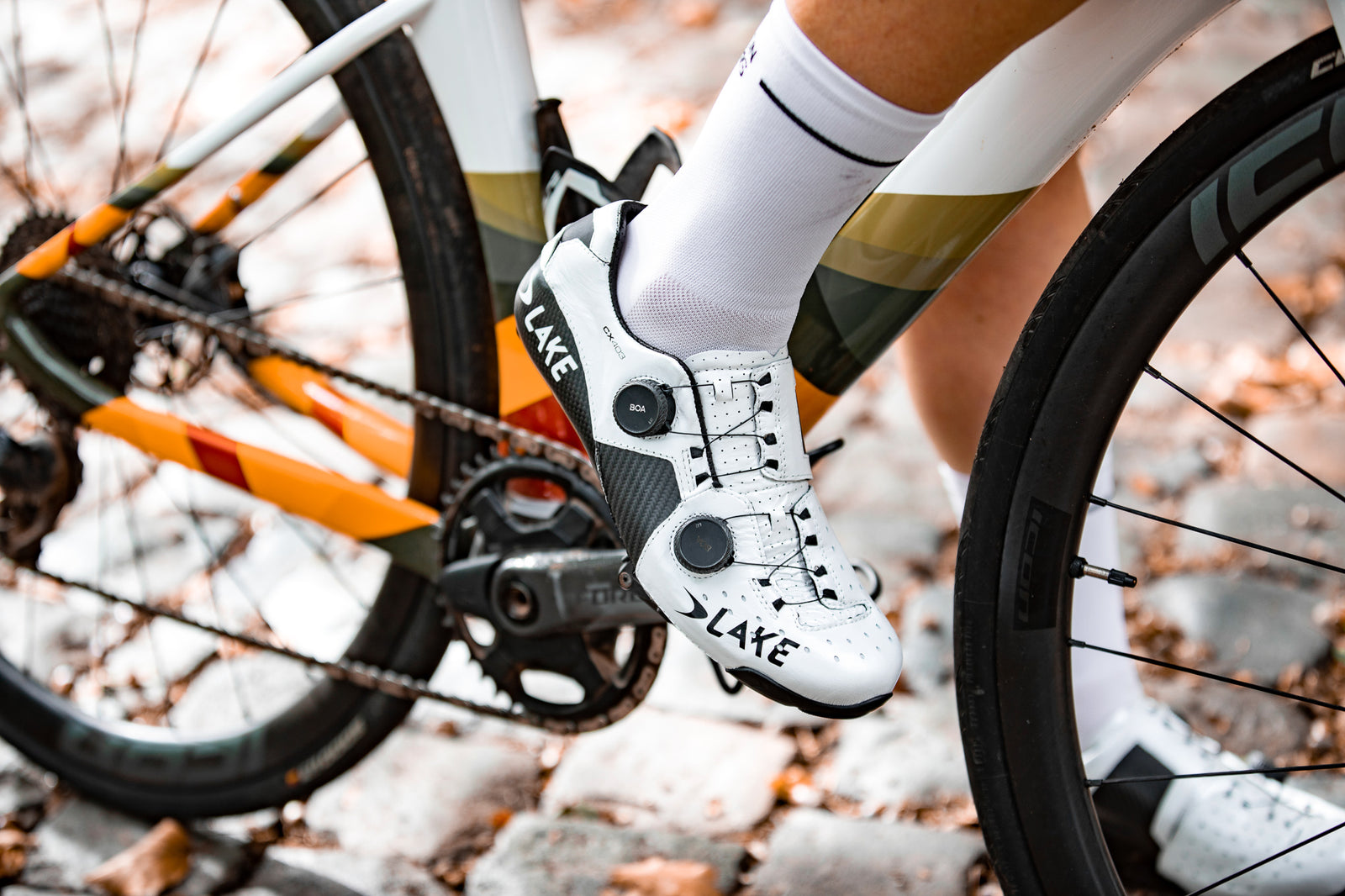 Why! Please tell me, where I'll put 9 dancing ladies, when only yesterday, 8 farm hands arrived at my house🤦‍♂️ 
'On the 9th day of Christmas, my true love sent to me, 9 Ladies dancing… '
It's beyond reasonable now! My place is looking like an overbooked city hostel, with bunk beds so close together that my uninvited arrivals can hug each other goodnight, without moving from their pillow. Nobody is sleeping, due to the noise from all the birds, and the 8 milk maids then get up at early o clock, waking everybody else, as they head out to find the cows - who thankfully didn't arrive with them.  
The cats have not returned, and most likely have taken up residence in a quieter apartment elsewhere - I may join them! I love Christmas, the lights, the fun, the smiles, the gifts… but - just ask me next time please. I didn't want these many gifts. All I need is some cycling gear; maybe some Lake CX 403 road cycling shoes.  
Lake Cycling CX 403 Road Cycling Shoe -
performance & comfort in harmony 
We're so confident that the CX 403 Road Cycling shoe is a great shoe for performance orientated riders, that we'll just let Christoph - one of our ambassadors - tell you his thoughts about this awesome cycling shoe.  
The sensation with a wide shaped shoe is easily noticed when you don´t notice anything - it's just so comfortable on the feet. While you ride, everything just feels right. It´s hard to imagine now, riding slimmer shaped shoes, as they would simply restrict my toes from spreading and stop my feet from properly working. It sounds simple, but they literally wrap my feet and allow me to maximise the power and performance.  
The upper of the CX403 is made out of pristine Kangaroo leather, also used in high end football shoes, and adds this vintage touch to a highly modern performance shoe, which is also a lot easier to clean than synthetic materials. The carbon chassis is simply out, the heart of the shoe, which can be moulded to your foot several times and, it adds the maximum stiffness that you can imagine from a carbo fibre outsole. 
Don't just take our word for it - take Christoph's too😉 - you'll be dancing up those climbs. 
---