Meet the team – Edinburgh Bike Fitting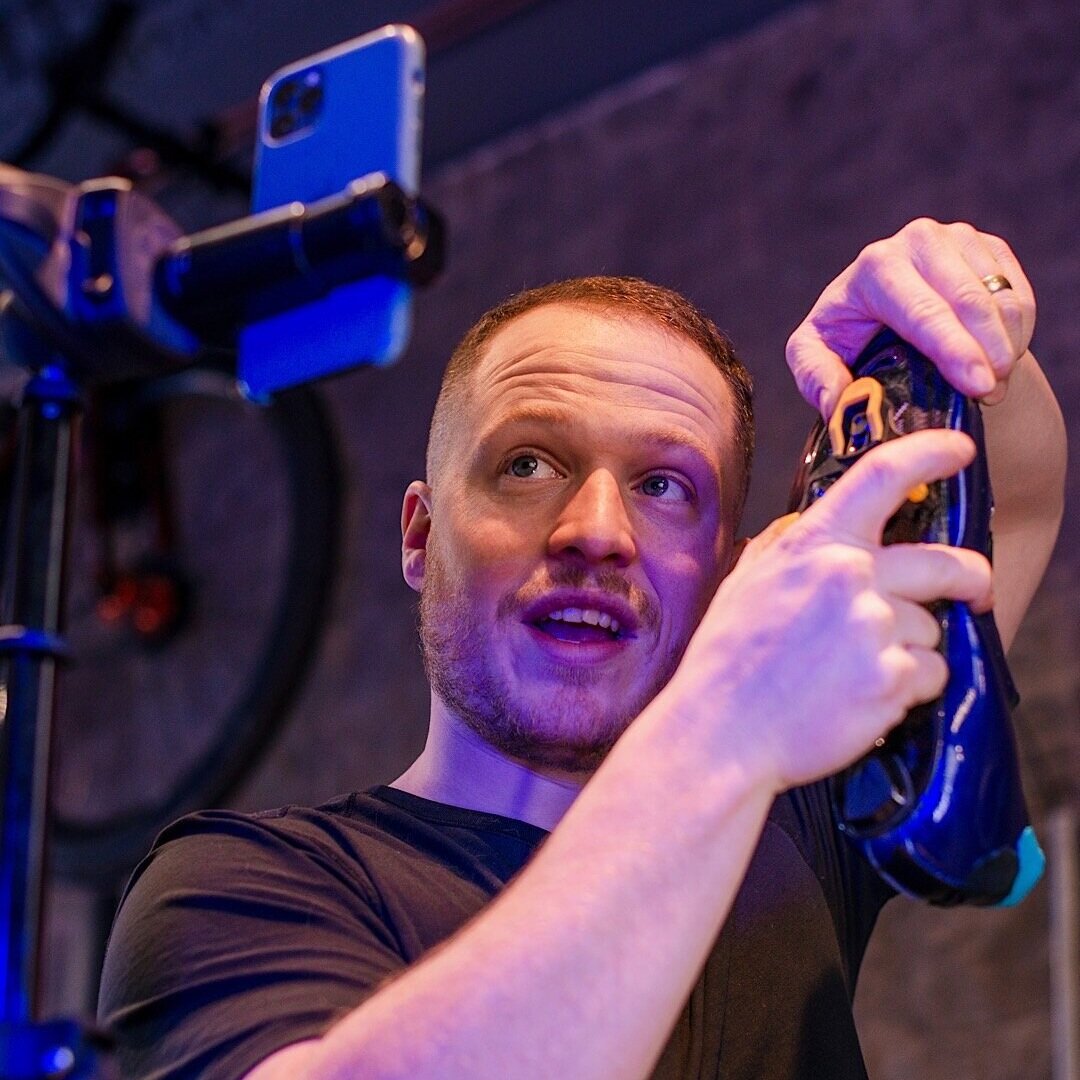 Taking cyclists on a journey of discovery
We all simply believe that we can walk into a bike shop, or even flick through a website online, and find that perfect bike from looks alone. In truth, we've been doing it for a number of years, and too often some retailers stick to this principle, along with a brief conversation along the lines of 'I'd say that the size looks fine' - and fine it may be, until you begin to get back pain, knee pain, shoulder pain, foot pain etc. You get the idea; we need a better and more exact method of ensuring that our bike and our cycling shoes are just about perfect for us and how our own unique body operates. It was in seeking answers to questions such as this that led Dougie Shaw down a rabbit hole of discovery whilst studying for a degree in sports science, and it's these questions that he still works hard to answer, as he carries out bike fitting and Lake shoe fitting from his base in Scotland's capital city, Edinburgh.
Yes, for Dougie, cycling was a journey of discovery, and coming from a background in gymnastics and running, he already had some knowledge about the biomechanics of sport. However, being an athlete, when he took up cycling as a less impactive sport on his knees, Dougie also wanted to understand how he could increase his cycling performance and comfort, and he used his time at university to develop his own bike position. Diving down the rabbit hole of discovery, he looked closely at cleat position, saddle height, stem length, and continually asked himself why he wasn't going as fast as he could. This inquisitive and detailed mind is what led Dougie to set up the Edinburgh Bike Fitting Studio and Store; and, over recent years he's grown in reputation to become one of the leading bike fitters in the city, and a perfect partner for Lake cycling shoes, where comfort and fit lies at the heart what we do – producing the world's most comfortable cycling shoes.
Finding the fit for the average cyclist
The average cyclists only knows that a bike is a bike. They look at the aesthetics and not at the minute detail that can develop your cycling position and increase comfort and performance. In truth, as Dougie says, the emphasis should be on position and not on getting that lighter carbon wheel to increase performance.  The most common problem that he sees is cyclists wearing totally wrong cycling shoes for their feet. Add to this that their shoe position and cleat set-up is also wrong, and it becomes immediately obvious where he can benefit them with a bike and shoe fitting session.
As he says, the general lack of awareness of correct posture means that far too often, cyclists are activating their muscles in a different way than their body needs them to do.
When he's talking with customers, Dougie doesn't look at the bike until he knows more about their individual needs. The best bike in his opinion, is the bike that is right for them, in terms of position and biomechanics. There's a general rule of thumb in terms of the key elements: right shoes, right frame, right bars, stem etc. Get these elements right and the cyclist will enjoy their cycling far more and maximise theirperformance at the same time.
The best feedback that Dougie gets is when a cyclist tells him that they like the new feeling of being in control of the bike, and the bike feeling more integrated into their riding experience.
Why Lake cycling shoes
Speaking with Dougie, he's adamant that Lake are the very best cycling shoes for his customers, due to the wide range of lasts, styles and fitting options. He won't even state, which is the best shoe, saying simply that 'the best shoe is the one that fits.'
However, in terms of the Lake cycling shoe range, he does mention the CX 177 as being superb, with lots of great features at its price point, and the Lake 242 being the best for wide feet, for cyclists with bunions or heel issues. At the higher end of the range, he's excited about the new Lake CX/MX 333, having fitted many cyclists' feet into the predecessor, the 332.
Ultimately, he always goes into a shoe fitting session with an open mind, wanting to give the cyclist maximum dexterity and for them to know exactly where the foot is on their own cycling journey. For Dougie, Lake cycling shoes simply back up the whole bike fitting and shoe fitting experience, providing him and the rider with answers to their own unique questions.
Join Edinburgh Bike Fitting at their next Lake Shoe Fitting Roadshow
We'll be joining Dougie and team at Edinburgh Bike Fitting on 7th December this year, as we take to the U.K. with our Lake cycling shoes roadshow. It's also an opportunity for you to see the new Lake CX 333 cycling shoe, and to try it on your own cycling feet in readiness for your 2024 cycling adventures. Why not pop along and speak directly with Richard from the Lake office, and let's help you to find that perfect trilogy for cycling smiles: power, performance and fit, wrapped in the world's most comfortable cycling shoes, by Lake.
If you're unable to make it to our Lake cycling shoe event on the 7th December, then simply get in touch with Dougie at either Edinburgh Bike Fitting or Virtual Bike Fitting (Edinburgh) and let him find your perfect fit too.

Questions or comments can be directed here
Shop the Models
CX 332

$449.00
---