Meet our Team – Lake Cycling Dealers
Meet the Lake Cycling Team - Mark at Paceline
Opened in 2016 by cycling enthusiast Mark Hanson, in a short timeframe Paceline cycles has become one of the 'go to' locations for Yorkshire based riders, looking for exceptional service and some of the very best custom bike builds available in the U.K. retail scene. Stocking the world's finest bike brands, such as Colnago, Scott, Ridley, Basso, Kinesis and Bianchi, the Paceline showroom is a huge and extremely stylish emporium, providing exceptional options for those who want to get the best from their cycling lifestyle. 
And, when you consider that their bike fitting service is run by none other than former pro rider and Tour de Yorkshire KOM jersey winner, Pete Williams, it's easy to see why Mark and Paceline are a cycling retailer going places.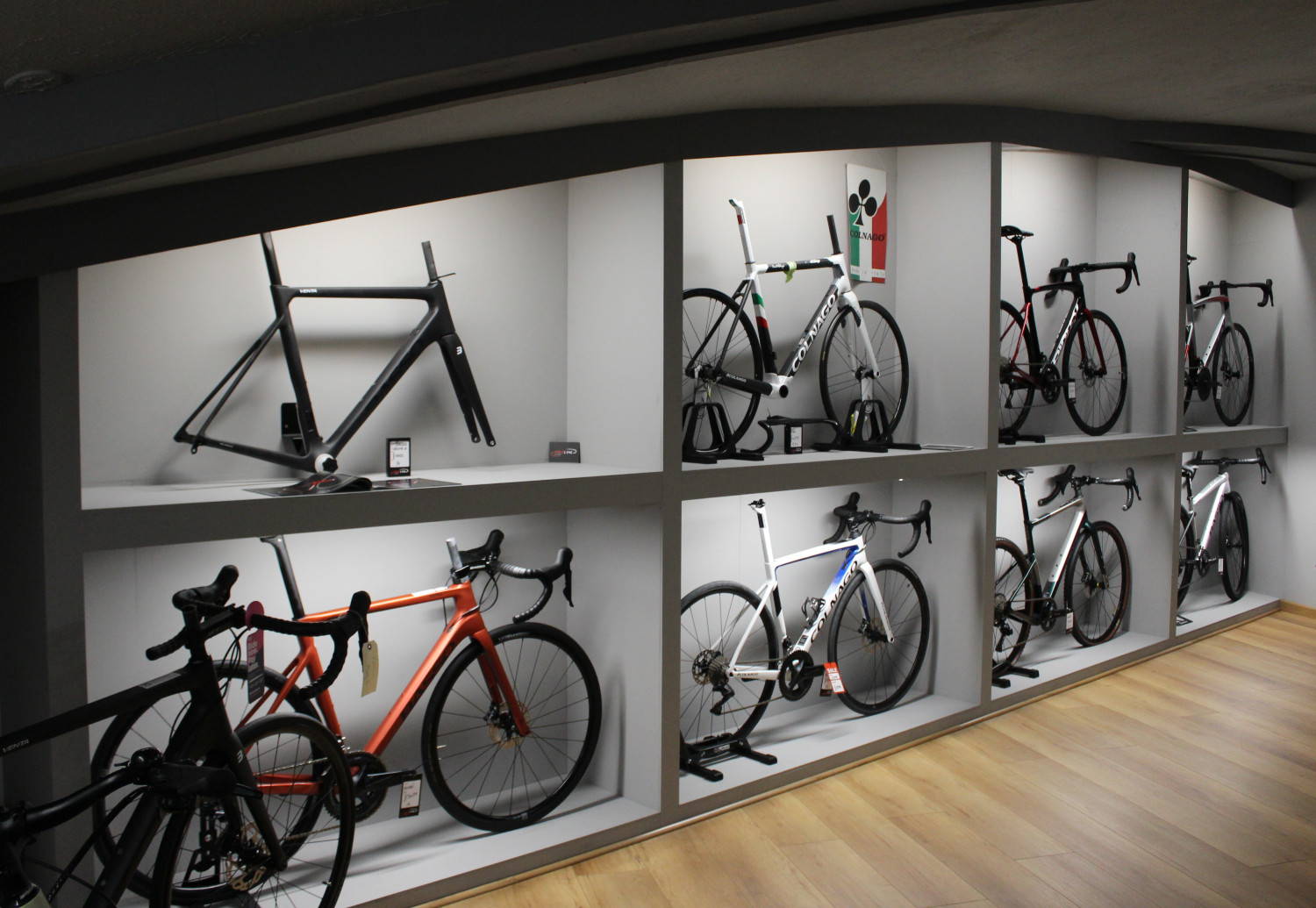 Before opening the store, Mark had ridden since an early age, progressing to racing locally - a passion that he continues, managing the Paceline Race team, and also riding out regularly with the cycling club attached to the store. With the Yorkshire Dales National Park and the Pennines Area of Outstanding Natural Beauty on the doorstep, you really couldn't find a better location for cycling - and for a great bike shop, that covers all of the cycling disciplines. The store is a true delight, with high end custom builds, beautifully displayed in down-lit recessed displays, just a few metres from a wide selection of small starter bikes for the younger members of the family. Everyone is welcome at Paceline, and it's a store that caters for cyclists from their very first bike, to their ultimate dream machine - with Lake Shoes being the most popular footwear choice for all riders. 
Form and Fit, and Custom Bike
Mark has been a specialist Lake Cycling shoe fit partner for a few years now, and I can actually remember introducing him to Lake myself, many years ago. It was obvious that with his passion for excellence, his drive and professionalism, that it was always going to be a perfect fit - pardon the pun - with Mark and his team at Paceline having such extensive experience and knowledge to share with their cycling customers. Imagine it, you get a former Pro tour jersey winner helping you to achieve the right bike fit, and then helping Mark to ensure that you get the perfect Lake for Cycling shoes for your own unique feet. Then, Pete Williams, former UCI pro rider finishes it all off by ensuring that your new Lake Cycling shoes have the perfect cleat set up, to maximise performance. 
Add to this, that your bike can be built just for you, by Mark and his team, and that Lake and Paceline will also provide you with custom shoe option, that can match your bike, your kit or both, then you can understand why riders travel to Mark and Paceline from all over the region.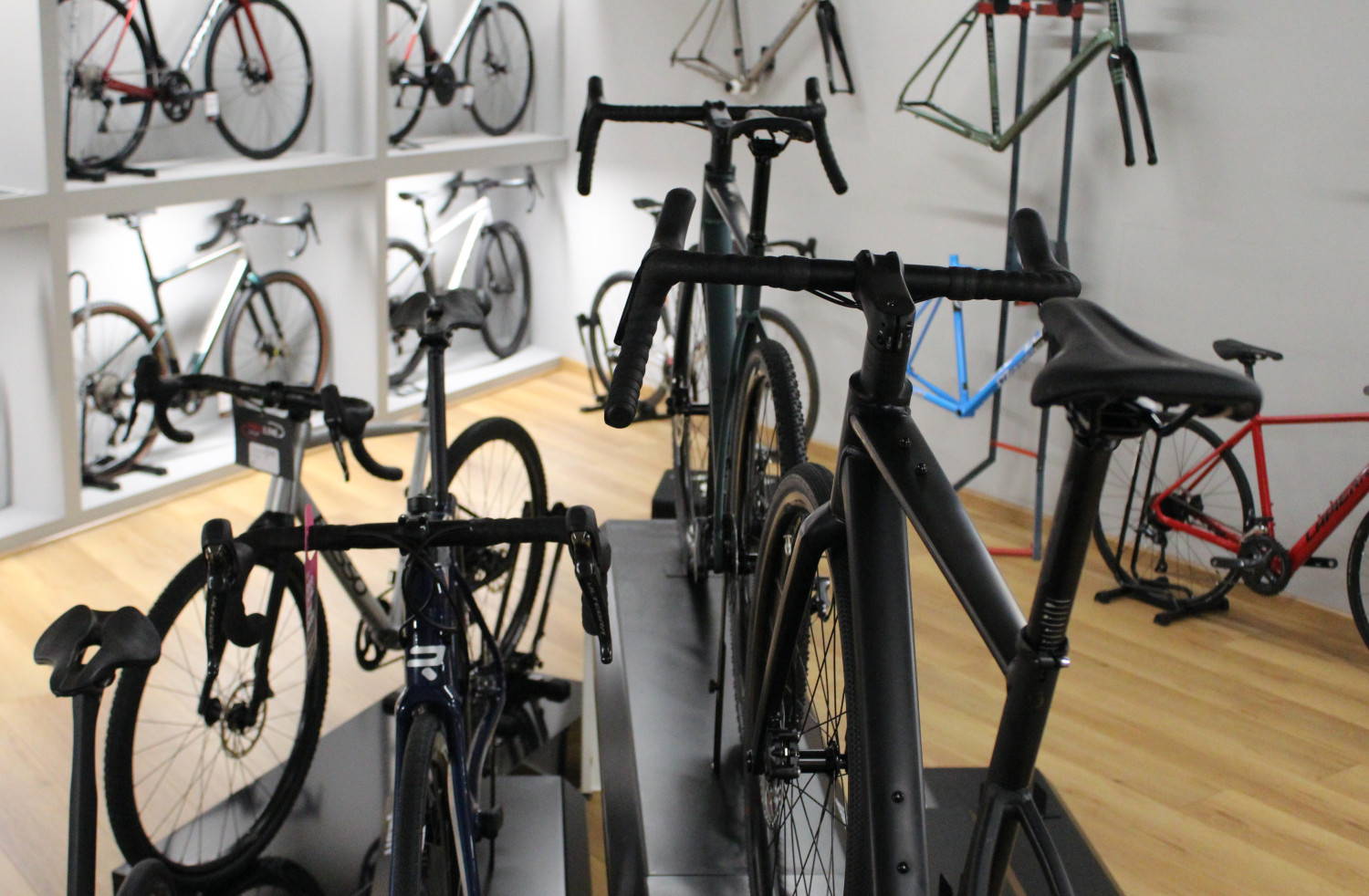 Talking in more depth with Mark about his customer base, he tells me that the cyclists visiting his store came from across the full range, including leisure cyclists and those that race - both those locally and those racing seriously at Cat 1 further afield. People travel all the way from Leeds, Huddersfield and elsewhere, simply to visit Paceline, to have their feet properly measured, often tying it in with a professional bike fit. He tells me that 9 out of ten shoes that Paceline sell are from the Lake Cycling range, adding that 'Once people have put them on, been measured and had them correctly fitted, customers say that they fit like slippers.' We're extremely proud of such feedback here at Lake, and I'd say that that's a pretty good recommendation. After all, we and our partner fitting retailers such as Paceline, spend a lot of time ensuring that comfort and fit are maximised to give you the ultimate cycling experience. 
---
Over coffee, as we walk around the new state of the art bike showroom that Mark has just completed, he tells me that the Lake CX 238 Road Cycling Shoe is without a doubt, the top selling shoe among his customer base. The main points and feedback from riders indicate an exceptional price point, a full carbon sole and a leather upper. It's also an ideal shoe for the wider foot, which many customers find that they have after being measured properly by Mark. Yes, the Lake CX 238 and the CX 241 are perfect road cycling shoes for the average U.K. road cyclist's feet, according to Mark. 
Paceline is a shop that takes its role within the cycling community seriously. It's evident in the stylish showroom, the quality of the bikes, and the professionalism of their service to every customer. If you're based in the north of England, and if cycling is a part of your lifestyle, then maybe it's time for trip to see Mark yourself, and to share in the Lake Cycling shoe experience. With Paceline as a partner, we're absolutely certain that we've got you covered - and your feet too, in ultimate cycling comfort. 
Check out the other models mentioned in this blog
---