Sole Music with Lake Cycling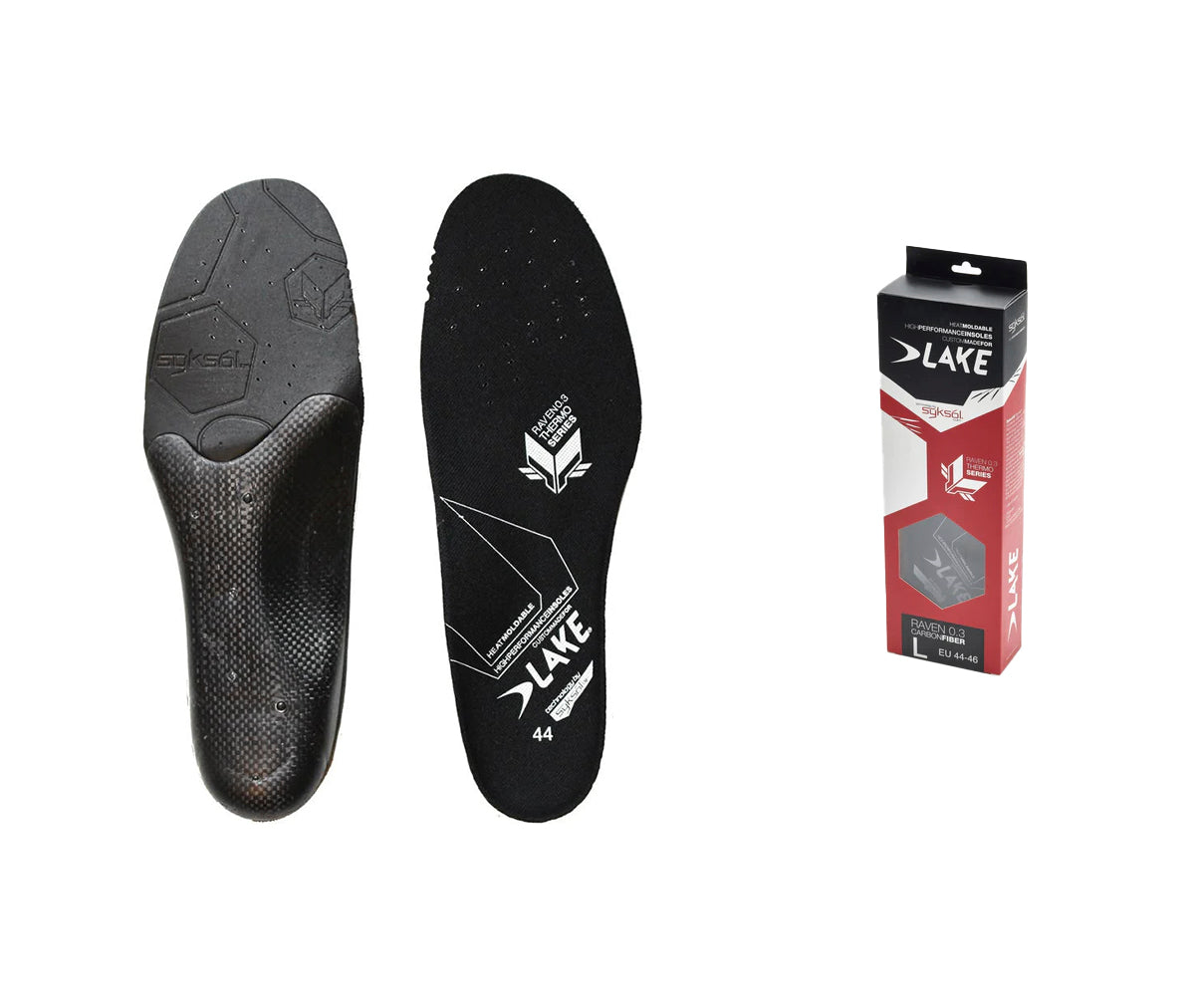 The benefits of custom insoles
We've spoken many times before here at Lake, about the benefits of having cycling shoes custom fitted to your feet, and it's also relevant to talk about the benefits of custom insoles. Once our expert shoe fitting partners have wrapped your feet in our legendary comfort and performance, there's one other area that they will have mentioned and indeed looked at – your insoles.
When you consider the biomechanics of cycling and how you differ from other cyclists in this context, it suddenly becomes obvious that a custom insole is a good idea. Your foot needs supporting and positioning according to how you are built, not some standard design human in a studio somewhere, when a cycling shoe is being developed. Yes, there has to be a starting point for every shoe manufacturer, but that's why here at Lake cycling shoes, we produce such a wide range of shoe sizes and widths, and then add the ability to custom fit so many of our shoes too - because you're kind of unique, and you're special.
Extra foot love exactly where it's needed
Custom insoles are designed to support problem areas in your feet. The shoe fitting expert at your nearest Lake dealer will talk through these issues with you. You may already know about specific medical issues with your feet, and your Lake custom insoles can help here. How we are built and how we move has so many variables. Your knees, ankles, and your back are all depending on your feet to maintain proper alignment and the correct range of motion. That's why are expert Lake shoe fitters also like to view you pedalling your bike – to fully understand the positioning and movement of your body.
Fundamentally, any type of foot pain can decrease mobility in your muscles, tendons, and joints, as your stance and stride attempt to compensate for the foot pain. When you take this into the cycling arena, it's a case of you having to compensate on the bike, leading to further potential health issues and a lack of performance too.
Having a set of custom insoles prepared for you can relieve heel pain, help compensate for a toe joint deformity, and even lift an arch. The key issue here is as we've highlighted, those mass-produced and generic shoe inserts that your shoes come with, or which you buy over the counter aren't formed around your feet. Thankfully though, our Lake custom insoles are tailored precisely for your foot and will provide the necessary support exactly where you need it. They are custom-shaped to fit the size and contours of your feet. By doing this, we reduce any potential health issues with the feet and incorrect biomechanics, we increase comfort, and we increase performance – which makes you a happier cyclist!
Custom Insole

$84.99
Capture your natural foot shape
Our own Raven™ Insoles composite foot cradle is designed to be reshaped to your foot. The heel cup of the cradle has small slits made around the upper radius to allow the cup to expand for larger sized feet. These slits may or may not be visible after molding.  Importantly, the Raven™ Insoles are also compatible with most cycling shoes.
For the best fitting result, place your current insole on top of the Raven™ insole and trace the forefoot shape with a marker. It's then simply a case of trimming away the excess forefoot foam. It's often better to cut less away and check the fitting of the insole inside the shoe, if the insole wrinkles or fits too tightly, trim away more excess material from the forefoot. The insole is made up of layers from:
Wicking textile face fabric
Firm EVA foam
Carbon Fiber or Fiber Glass Composite Laminate
Once trimmed, simply follow the instructions to heat the insole, place it back into the shoe and fasten things up gently, then allow the insole to mold and form around your own foot and it's biomechanical positioning. Better still, why not visit one of our expert Lake shoe fitting experts and they'll build the process into a consultation with you.
Here at Lake, we want to help you to maximise everything about your cycling, which is why comfort and foot health is so important to us. Why not add that extra layer of comfort, with a set of Lake cycling custom insoles and feel the improved rhythm of the sole music as you dance on those pedals. We're all unique, and our cycling shoes are designed to wrap that uniqueness in performance, power and comfort – we call it 'the evolution of the cycling shoe', and it's what makes Lake the best cycling shoes in the world.
---