Carbitex – Get wrapped in the strength of science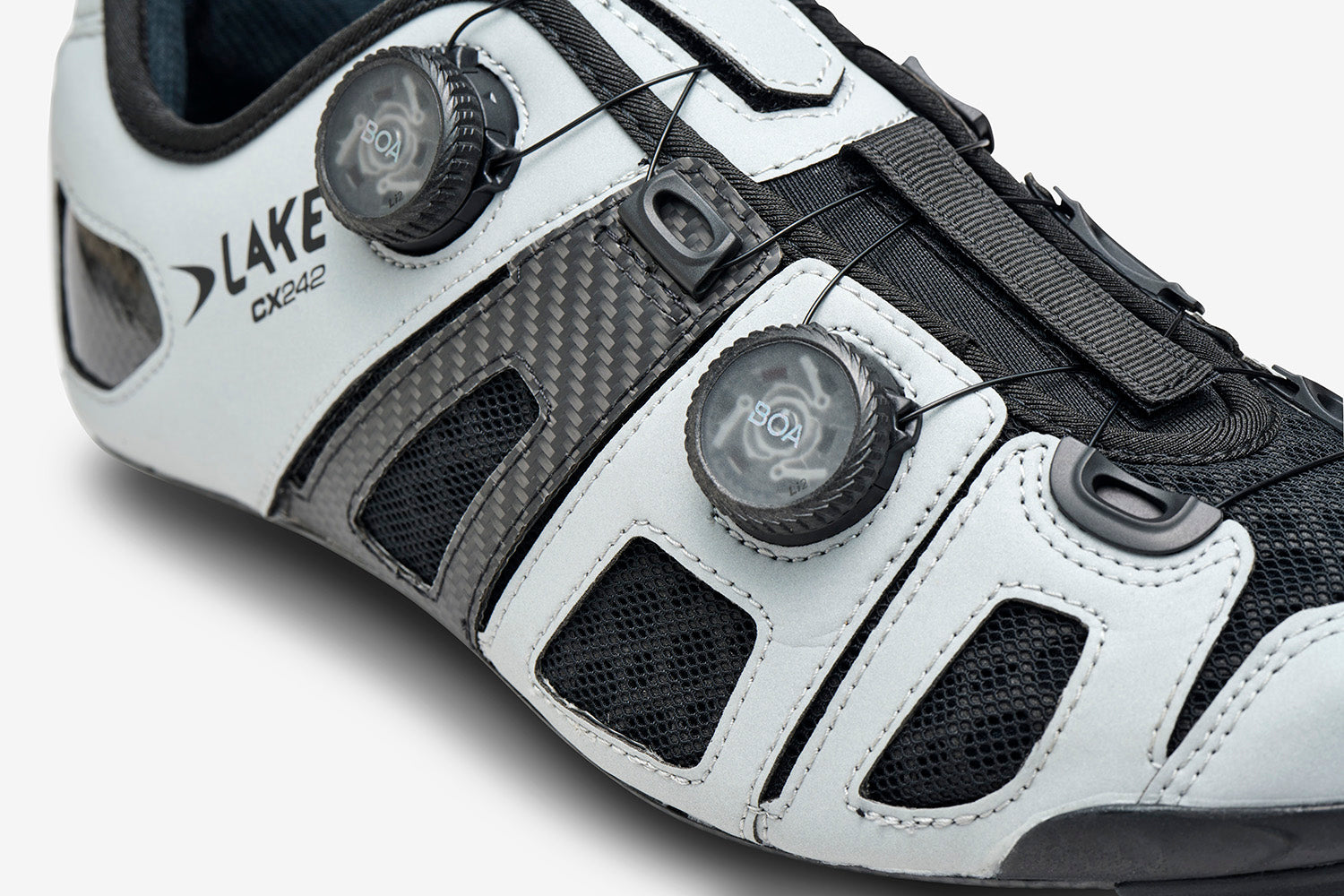 written by Robert Thorpe
Carbon fibre has been with us for some time. Within cycling sport, it was 1992 – yes, 31 years ago - when Chris Boardman won Olympic gold on his very special, Lotus 108 carbon TT bike. Speed has always been the friend of science, helping to drive forward technological developments in sport; and it was the need for speed that ultimately led to world leading company Carbitex being formed.
Carbitex – In the Beginning
Working in the high-end auto industry, Junus Khan was familiar with traditional carbon fibre and its applications, but believed that, as a relatively new advanced material, its possibilities were just starting. He'd used his engineering skills and knowledge to make some of the world's fastest sports cars even faster. Taking his own ideas onto a new level in the application of the material, Junus put together a team that, only 10 years later is now a world leader in the use of flexible carbon fibre applications in sports. His tests validated the idea that properties of carbon fibre could be harnessed to create entirely new performance. From this foundation, OMNIFLEX, MONOFLEX, and GEARFLEX (formerly known as CX6, AFX and DFX) were born. Each technology advancement unlocked new, unique characteristics of carbon fibre that had never-before been achieved and that eliminate compromises of traditional materials. Carbon fibre became flexible, whilst retaining its strength, and the possibilities were suddenly limitless.
Here at Lake Cycling, we love innovation, and we love helping to make you faster on the bike. We also recognise that flexibility of materials is key to designing great shoes, which is why Hutch and our design team work so closely with the guys at Carbitex . Yes, using this innovative and super flexible carbon fibre, we can bring you the best cycling shoes in the world – wrapped in comfort and strength, in all the right places.
Mapping the Foot
Yes, it's the mapping and placement of carbon fibre, in all its guises that matters. In the same way that cycle clothing brands now use body mapping to develop technical clothing, we work closely with Clark and the team at Carbitex, to map out areas of the foot and to select where to add strength – but, in only the right way.
Having a very stiff carbon fibre sole or 'shoe last' is perfect for power transfer and foot placement on the pedal. However, so much power is lost elsewhere in the movement of the foot, from the glue level upwards – yes, that important area of the shoe upper, which has to envelop the innumerable number of foot shapes and sizes within the cycling community. It's true, you are unique - and your feet are especially unique and difficult to protect. Put quite simply, they move in so many ways, and have all manner of widths and shapes to them. As a sports shoe brand, it's difficult to give each foot the same level of protection and performance. What we do know though, is that your foot requires lateral support as well as was comfort - and nobody does that better than Carbitex.
Variety is the Spice of Life
Speaking with Clark, from the tech team at Carbitex, he highlights how the action and needs of the foot can vary in just one sport – triathlon. For short course races, speed is the leading focus, and so comfort is at the back of the queue. However, in those longer races such as half and full Ironman, the focus changes, as the foot requires comfort over a protracted period. With strong forces acting on the foot, especially across the area of the foot above the medial arch, using the advanced Carbitex flexibility gives additional strength and movement, whilst the sole does its job in creating a foundation for power transfer. The unique properties of Carbitex, when merged with other materials on the shoe upper, allow for precise adjustment of the shoe upper around the foot, by the skilled placement of BOAs – which is where Hutch and the designers come in. The shoe retains a necessary flexible upper, but now as the added benefit of lateral support, as the Carbitex elements only move in a particular way, and hold the foot precisely, restricting unnecessary movement, maximising efficiency in the shape of a well-fitting upper, connected to each area of the foot in just the right way.

The Uniqueness of Carbitex
Carbon fibre has historically been a lightweight material, ideal for giving strength and stiffness in the 'push' function, where it excels – take the sole of a Lake cycling shoe. However, the soft and flexible weave of Carbitex gives shoe designers new uses, from the glue line up, around the foot itself, with this innovative material being strong and accurate in how it fits to form. Used on the heel of the shoe, and being able to be moulded under heat, then retaining shape, holding that area firmly in the shoe, Carbitex is truly exceptional in creating performance and comfort in perfect harmony.
During a long cycle ride our feet change; they may swell and change shape, and yet we still need the cycling shoe to adapt to the foot and to maintain performance and comfort in equal measure. It's a fine balance of efficiency over customisation when creating a cycling shoe, and we achieve this here at Lake by integrating the technical panels of Carbitex in just the right places on the upper, using the foot mapping mentioned earlier. Fundamentally, the flexible, woven Carbitex panels give the side of the foot a special level of security and strength, with a level of comfort previously unachievable, due to the unique flexibility of the material. All you need to do is to keep on turning those cranks. Your carbon fibre sole will use that 'push' function to drive you forward, and the unique properties of this world leading material, Carbitex will give that lateral support, holding the foot, whilst allowing movement only in the right way - enveloping your feet in engineering excellence.
Nobody has a foot that is shaped as perfectly as a shoe last; if they did, our job would be easy. We don't settle for easy here at Lake though- we only settle for ultimate comfort and performance.
CX 242

$389.99
Lake CX & MX 242, for Ultimate Comfort
Our new CX 242 road cycling shoe and MX 242 off-road shoe use Carbitex material in the ultimate way, drawing on its unique flexibility and strength, with a sectioning of the upper, through the articulation of panels. Carbitex is used in areas that are mapped out, helping us to create a shoe with maximum adjustability and lateral strength, and which supports the needs of numerous foot shapes. The new Lake 242 is a game-changing cycling shoe, and its design and application is only possible due to the innovative science and technical advancements in carbon fibre engineering that Carbitex have developed with their flexible sheets.
Junus and the team at this exciting technical brand won't sit still though – not when there's new applications to explore. Likewise, here at Lake, Hutch and the team will keep working with Clark and the Carbitex engineers, finding even more ways to wrap your unique feet and achieving the golden trilogy of technical sports footwear – style, performance, and comfort all in balance, due to the flexibility and strength of Carbitex.
---